Text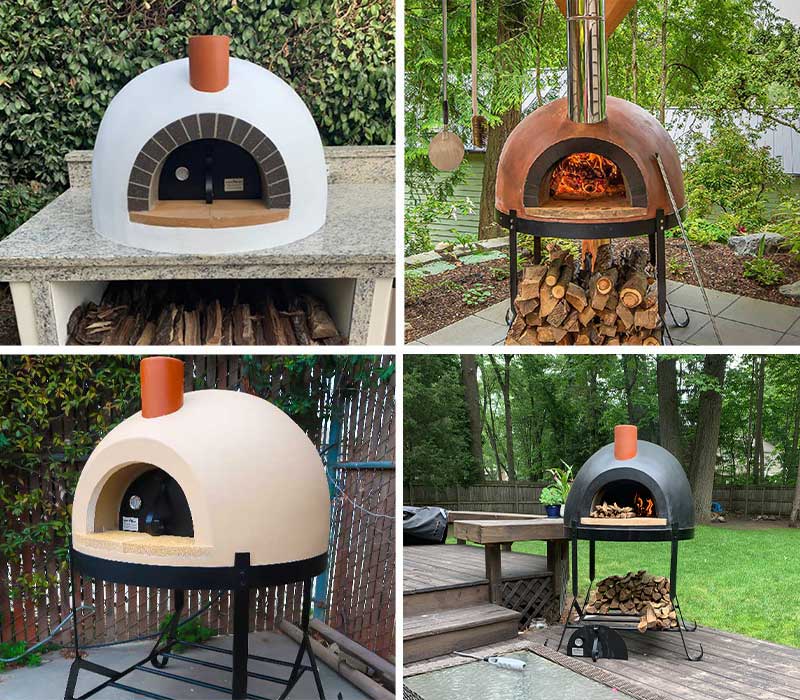 Optional Items:
Pre-cure option so you can bake pizza starting day one!
Waterproof cover to protect your pizza oven;
Custom work like color, brick arch…challenge our team of artisans!
Primavera Core Technologies:
We make the oven dome using a 38% alumina (81% alumina and silica) refractory material cast in a two-sided, vibrated form—a higher quality process than many competitor home pizza ovens.
The oven floor is made using large 12"x12" commercial-grade (2,700psi compressed and 2650ºF kiln-fired) firebrick floor tiles—superior to any other home pizza ovens.

Ultra-premium insulation

, both in quality and thickness, for outstanding heat retention. Each pizza oven includes a minimum of 3" of high-tech ceramic blanket dome insulation and 2" of ceramic board floor insulation — eliminating the need for old-fashioned and inefficient vermiculite or Perlite-based insulating concrete.
The oven has a monoblock dome and integral vent design for strength and longevity. With zero seams, Primavera ovens have excellent heat retention and cooking performance, and much better durability than other small outdoor pizza ovens.
Receiving Your Primavera
This video applies to all Primavera ovens that come with a stand.
Countertop Primavera home pizza ovens would need to be lifted off the pallet and placed manually on your hearth or countertop.
Summary:
The Primavera pizza oven is affordable, capable of baking 1 to 2 pizzas at a time, and can entertain a family gathering of up to 30 people in under an hour. Elegantly formed and finished, it is a work of art, handcrafted in our Castroville, CA facility. Make better pizzas than you can have delivered!